Scrementi's does full-service off-site catering for weddings, showers, business functions, funerals, communions, birthday parties and so much more!
"We're all about good food" defines Scrementi's, one of Chicago's South Suburban's premier caterers for social and corporate events. Whether you're planning a wedding, graduation party, or need delicious food for your next business meeting, let Scrementi's "good food" define your event!
Our catering offers a full selection of homemade entrees prepared fresh in our kitchen daily. Our experienced, professional staff provides quality product and service with attention to every detail.
You may choose to pick up your order at our location, or we can deliver to your location. If you prefer, we can provide a server to assist the hostess during the event.
We have three different catering packages: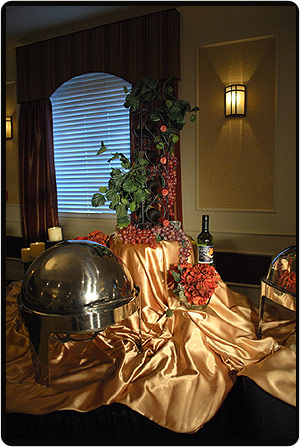 Call us for your next catering event
708.755.7200
Whatever your catering needs may be, place your event in our hands and sit back,
relax and enjoy!